Changelog · Feb 16, 2021
Automatically link pull requests to investment categories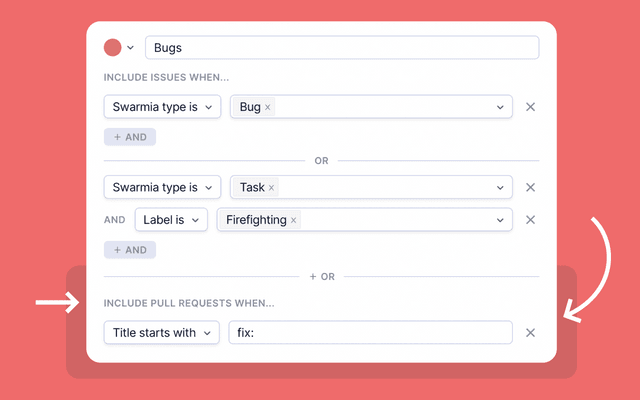 We continue to invest in automated tools for categorizing work. Now you can link pull requests to investment categories automatically by adding a rule to auto-assign work to categories based on PR titles.
Improvements to the invitation process
Inviting team members to Swarmia is now easier. If they are part of your GitHub organization, they'll be able to log in to Swarmia without an invitation link.
Swarmia is not affected by the Log4j vulnerability
We also wanted to let you know that the recently discovered Apache Log4j Security vulnerability does not affect our services. Swarmia doesn't run Java software on its servers. Nonetheless, we conducted an internal security investigation over the weekend to confirm our systems are operating securely.