Changelog · Mar 1, 2022
Batch size insights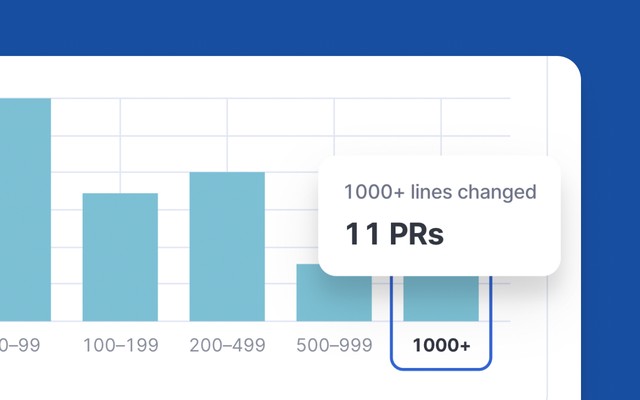 It's no secret that small pull requests are easier to review and merge than large ones. But often times, it is hard to put a finger on when exactly large PRs start to become a problem. With our new batch size insights, you can see how pull requests are distributed by size and spot patterns in the review process and pull request flow.
Support for multiple GitHub organizations
We want to make sure Swarmia adapts to various organizational structures, team setups, Jira configurations, and best practices followed in the teams — because every team is different. Now you can log in to multiple different GitHub organizations with Swarmia, making insights more relevant for companies with more complex organizational structures.