Changelog · Feb 2, 2021
High-level Work Log in Swarmia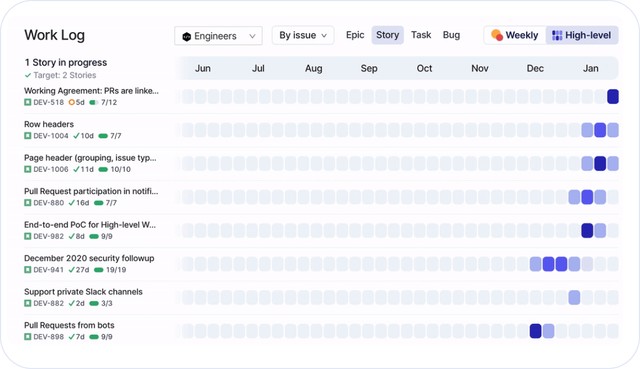 Our goal at Swarmia is to help teams to get a holistic picture of where their time goes, improve flow and make better planning decisions.
Using Work Log is an excellent way to keep track of day-to-day work and spot patterns like siloing, reactive works, and multi-tasking early on.
With the new high-level Work Log, it's easy to zoom out and see everything you worked on over the past year. Use it to diagnose flow interruptions, spot never-ending projects, and prepare for team retrospectives.
It's also a great tool to see just how much you got done and celebrate your progress with the team 🥳.
Working agreement to help you link pull requests to issues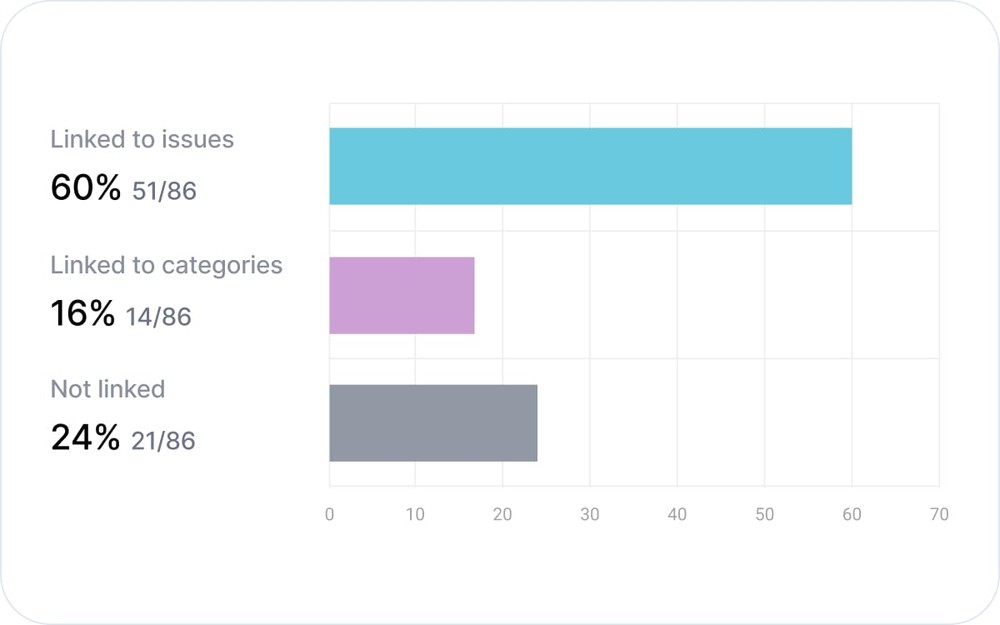 Knowing where the time goes starts with bringing together the data from where work happens. Linking pull requests to issues is a great starting point. It enables better Work Log insights and helps the team to have more informed conversations about how to organize the work.
Add the new working agreement to see how many PRs you link, and don't forget to enable personal notifications to get timely nudges in Slack when an unlinked PR is merged.
Other improvements
Now you can see all PRs where you were mentioned in 💬 Participating tab in PR overview
Fixed an issue where some at-mention notifications would not be delivered
Stability improvements