At Swarmia, we're all about helping modern engineering teams build great products, start better conversations, and create a culture of continuous improvement. And since 2022 was a year full of learning and growth for us, we wanted to quickly recap our biggest wins from the past 12 months.
5x the customers and users
In 2022, we welcomed dozens of world-class engineering organizations, including Vercel, Outreach, and Pleo, as customers. Overall, our customer count and user base grew over 5x from last year, which is a testament to the amazing work our team has been doing in surfacing the insights and building the tools modern software development teams need to get a little bit better every day.
Over the year, the teams using Swarmia adopted a total of 2,800+ working agreements. Our Slack bot, on the other hand, sent a whooping 1,142,374 notifications to help developers avoid context switching and work better together.
2 new integrations out of beta, 38 new features, and 17 changelog updates
As we onboarded hundreds of engineering organizations to Swarmia, we noticed a growing need for two integrations: GitHub Enterprise Server and Linear. And while we'd supported Linear customers for some time already, we polished the user onboarding to bring the integration out of beta.
In addition to releasing these two new integrations, we also continued to invest in security and app performance. To top it off, we managed to squeeze in quite a bit of feature work. To be exact, in 2022, we released a total of 38 new features and published 18 changelog updates.
Here are a few of our favorite product updates from the past year.
Organization-level code insights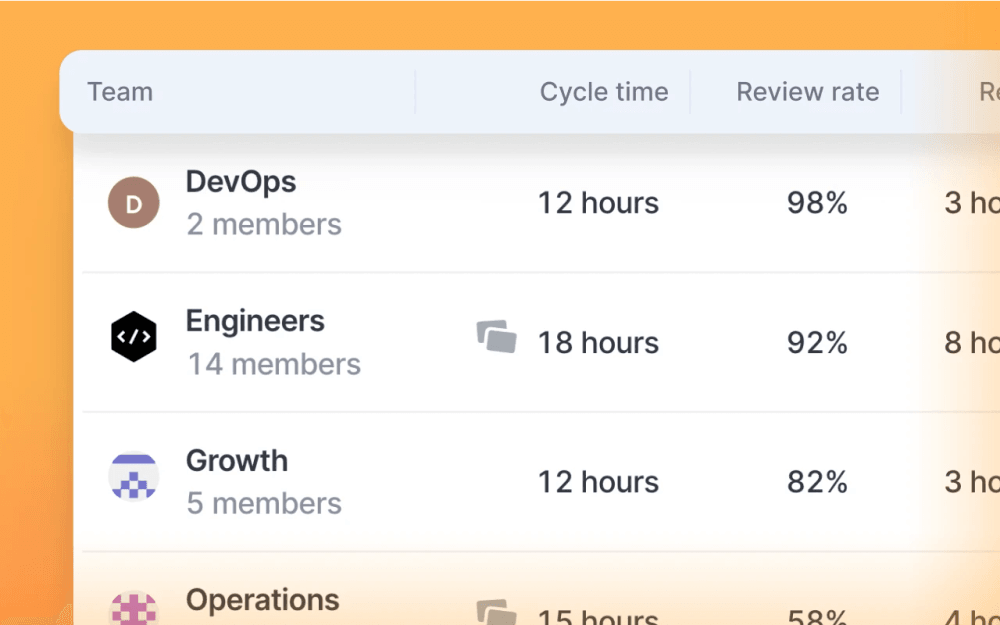 With engineering teams being Swarmia's core focus, we've spent a lot of time over the years on making sure the data teams see is as accurate as possible. This year, we did the groundwork to bring those insights to the next level, enabling reliable insights across multiple teams and the whole engineering organization.
The new organization-level code insights allow you to see key engineering metrics across multiple teams, including cycle time, review rate, review time, throughput, and more.
Complete DORA metrics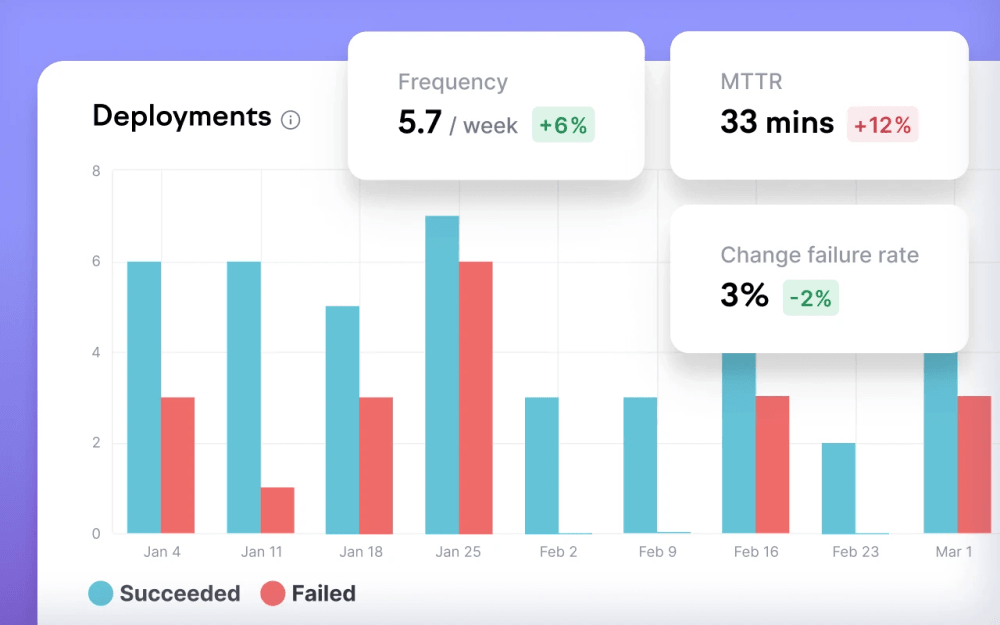 By the end of 2021, you could use Swarmia to measure two of the four DORA metrics: change lead time and deployment frequency. This year, we added MTTR (mean time to recovery) and change failure rate to complete our coverage of the four metrics.
Flexible filters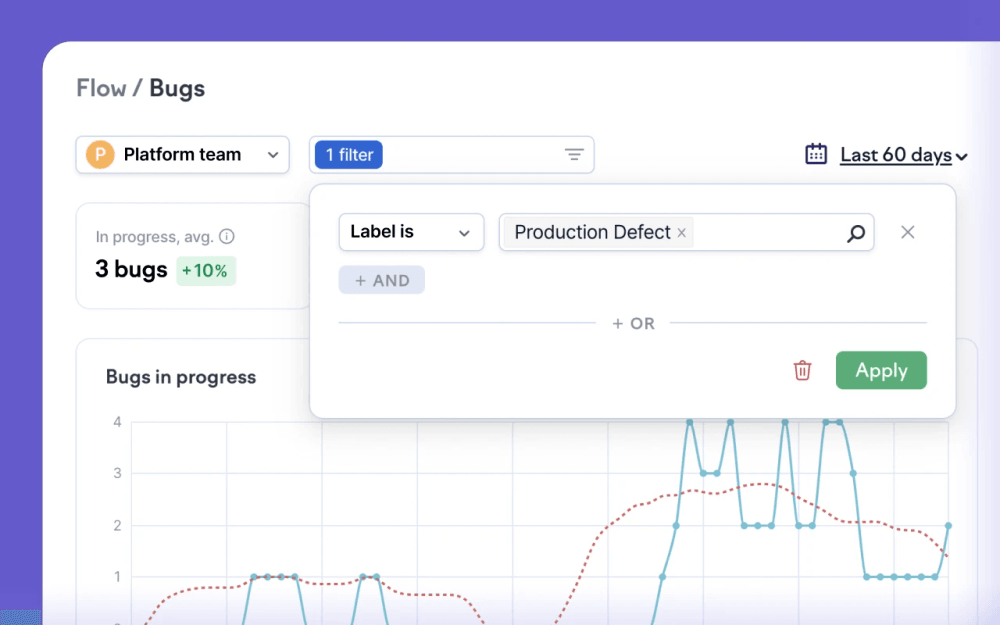 If there's one thing we've heard from our customers over the past year, it's that they want to slice and dice their data in different ways. That's why many of the improvements we've made this year have focused on introducing flexible filters throughout the app.
2022 Reviewed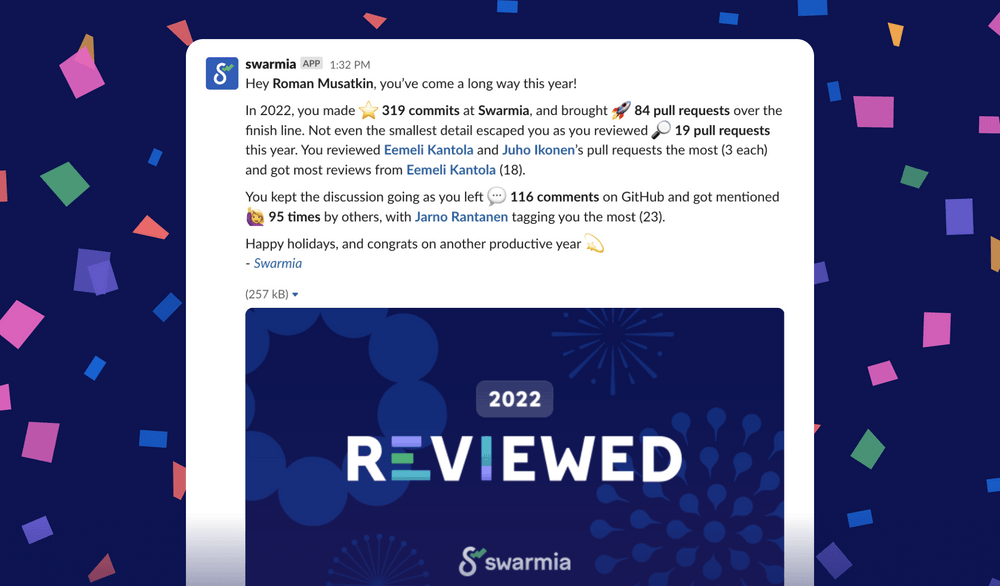 In early December, our product team got the idea of delighting our developer users with a quick recap of their past year in numbers.
That's how 2022 Reviewed was born. And on the week of Christmas, we sent all the Swarmia Slack app users a ping, including the number of pull requests, commits, and code reviews they worked on during the year.
New launches, certificates, and badges
2022 was also a year of a lot of firsts for us:
We started 2022 off with a grand total of zero customer reviews on G2. That's why we're particularly happy to end the year with 47 positive reviews, which also helped us land as Leaders in the Software Development Analytics Tools category not once, not twice, but three times over the year.
In July, we did our first Product Hunt launch — and ended up as #3 Product of the Day, and #4 Product of the Week.
And last but not least, our security team worked hard all year to keep our customers' data protected. As a proof of all that work, we got our official SOC 2 Type 2 report on December 15.
On to the next one
Overall, 2022 was a great year for us — and the biggest thanks for that goes to our customers and our now 26-person strong team. Since we have even bigger things in store for 2023, we recommend that you follow us on on Twitter or LinkedIn to stay up to date on our progress.