At Swarmia, we're all about helping engineering teams ship better software faster by focusing on fewer things at a time. And our team is no exception. According to the story insights on Swarmia, our team did pretty well. In 2021, we shipped a total of 49 new features, each taking 14 days on average.
99.96% uptime and 49 new features
We ended the year with 99.96% uptime and published 17 changelogs about our new features. To give you an idea of what we were up to, here are a few of our personal favorites:
Investment insights
One of the biggest issues we keep hearing from the CTOs and VPs of Engineering of fast-growing software companies is that they don't have visibility into what's going on across the engineering organization.
With Swarmia's new investment categories, you can identify the time split between your top objectives, bugs, technical debt — and any other categories you may find useful to track.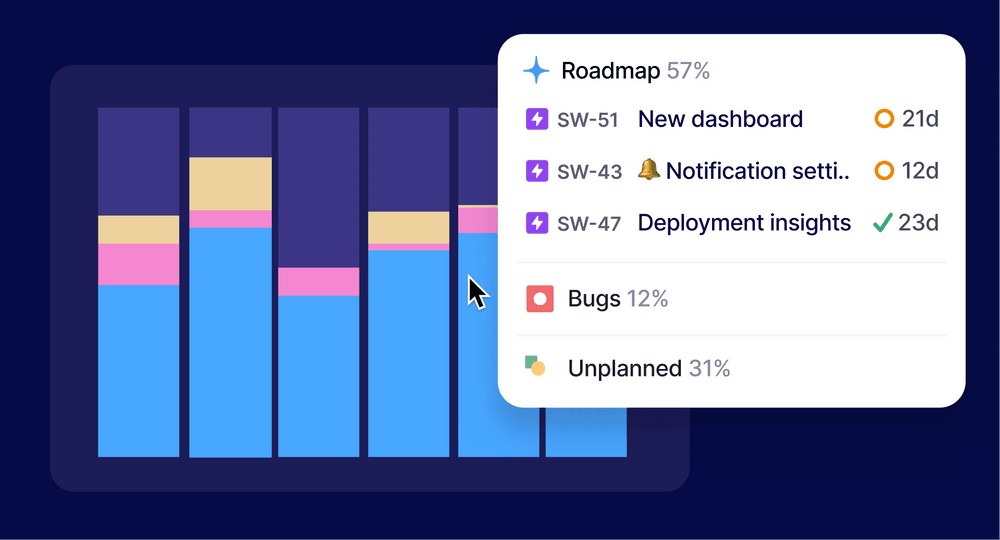 Additionally, you can now have Swarmia automatically group pull requests into different categories based on easily configurable rules.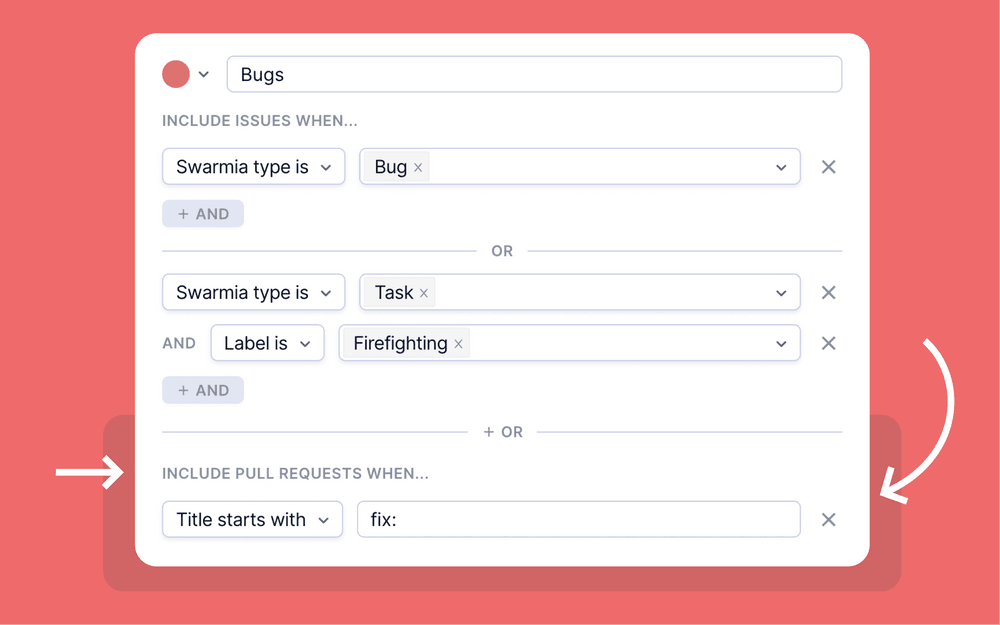 High-level Work Log
To take visibility one step further, we also added a high-level Work Log view, which allows Swarmia users to quickly see how different tasks, stories, and epics progressed over a longer period of time.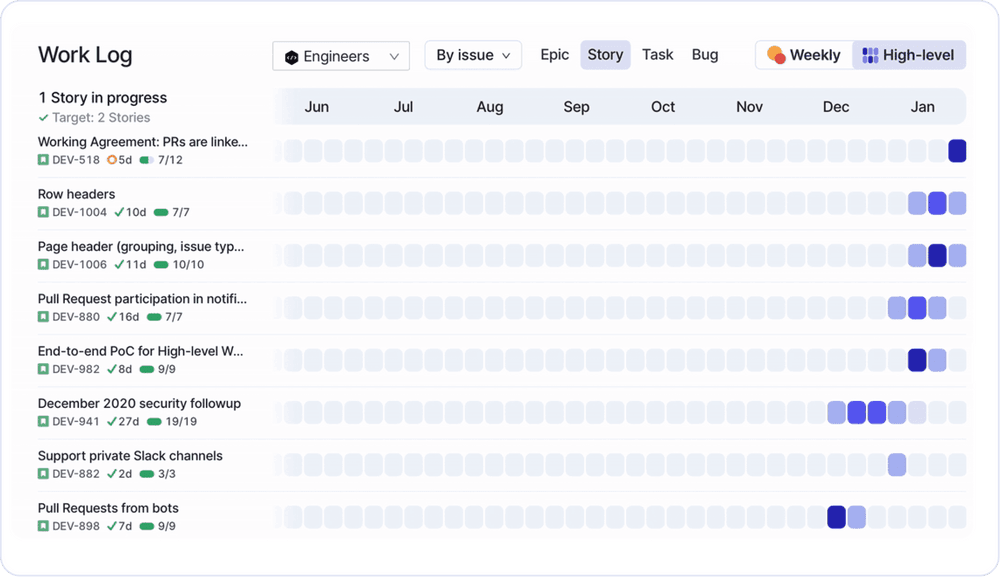 More DORA metrics
Many of the engineering leaders we spoke with during the year were looking to start measuring DORA metrics.
And to help with that, we built deployment insights, which can help you understand how your teams are doing in terms of deployment frequency, change failure rate, and time to deploy.
While DORA metrics are a good starting point, we also wrote a guide about measuring software development productivity beyond DORA metrics.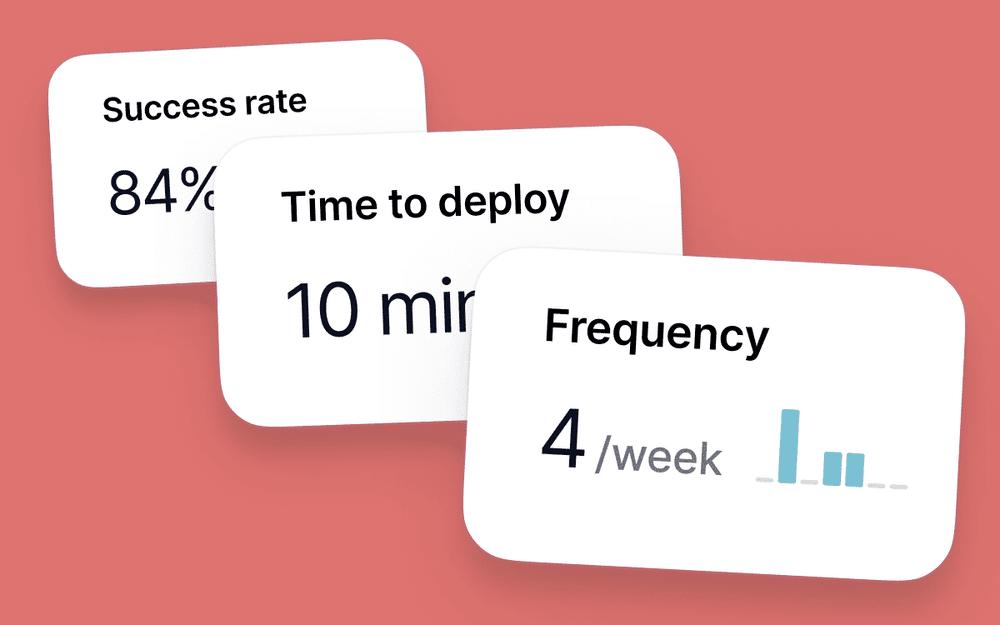 Scope creep insights
Scope creep is not necessarily a bad thing — but understanding how many new tasks you added to a story while it was in progress will help your team become better at planning over time.
That's why we added scope creep insights to Swarmia. You can use insights from past stories as conversation starters in retrospectives and as helpful checklists when you're planning new stories.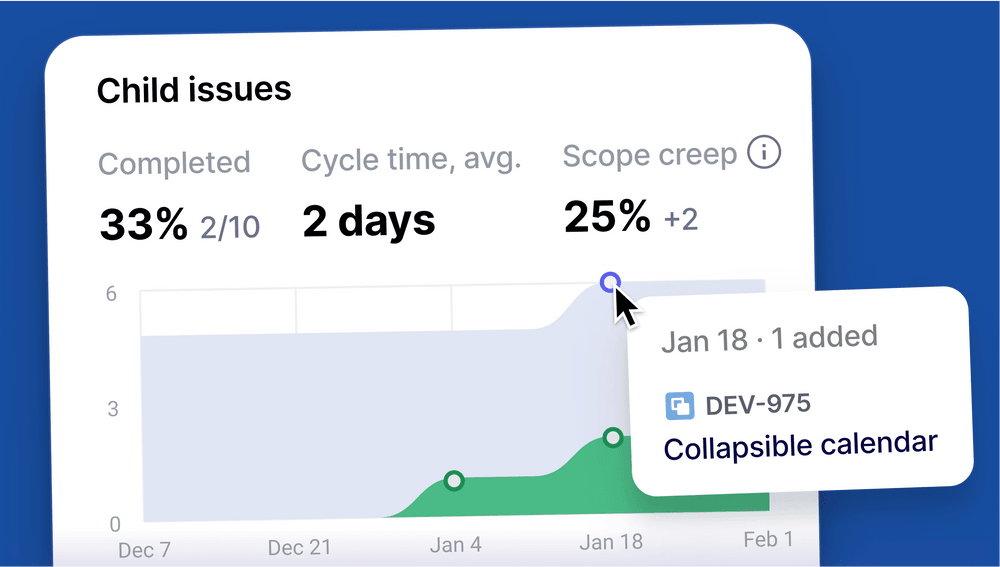 New working agreements
While working agreements have always been a big part of Swarmia, in 2021, we made them ever better. With these improvements, you now have even more variety in the types of agreements — and you can find them in more places within the app.
Here are the three new working agreement types we added in 2021:
Link pull requests to issues
All code needs to be reviewed
Avoid working alone on stories
A $7M funding round, triple the team, and SOC 2
In May 2021, we raised a $7M Seed round led by Alven. Less than five months later, we opened our first US office in Denver, Colorado.
What started out as a team of 6 in early 2021 is now a team of 18 people — and growing. But the real news here is that there's finally enough people at our Helsinki office to implement our trademark coffee process.
Last but definitely not least, we onboarded 1,000+ new teams to Swarmia and helped them continuously improve.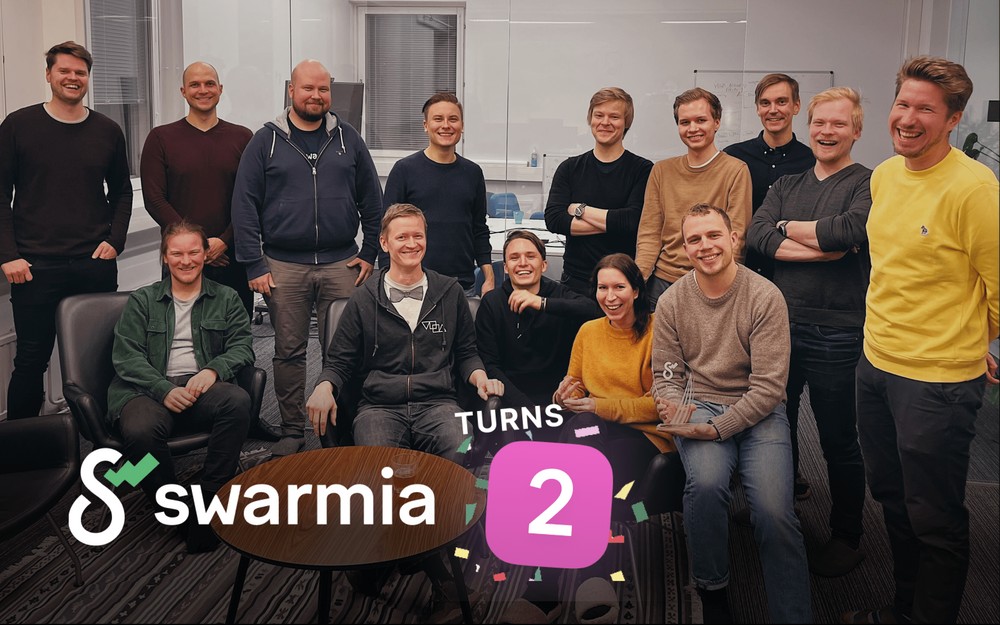 On to the next one
2021 was a big year for us — but we have even bigger plans in store for 2022. To keep up with our progress, follow us on Twitter or LinkedIn.